More than a road bike the bikes that are in the new "Gravel Grinder" category can function very well at multiple tasks. These sport utility road bikes make excellent all purpose bikes. Ride these bikes to the end of the road and beyond.
Compared to a road bike these bikes have larger tires, greater chainstay and fork clearance, a more stable and comfortable geometry, wider gear ranges.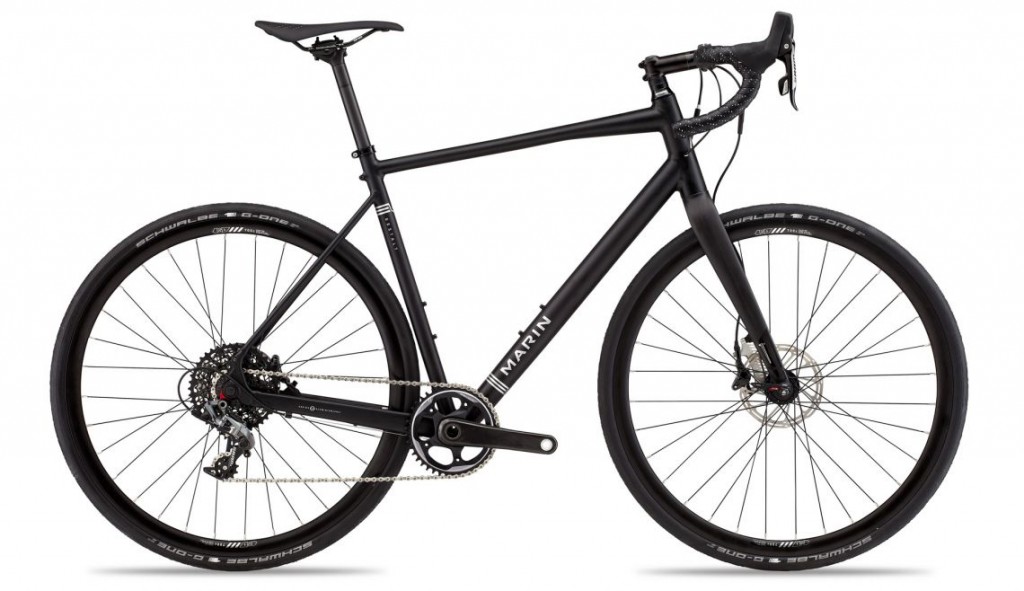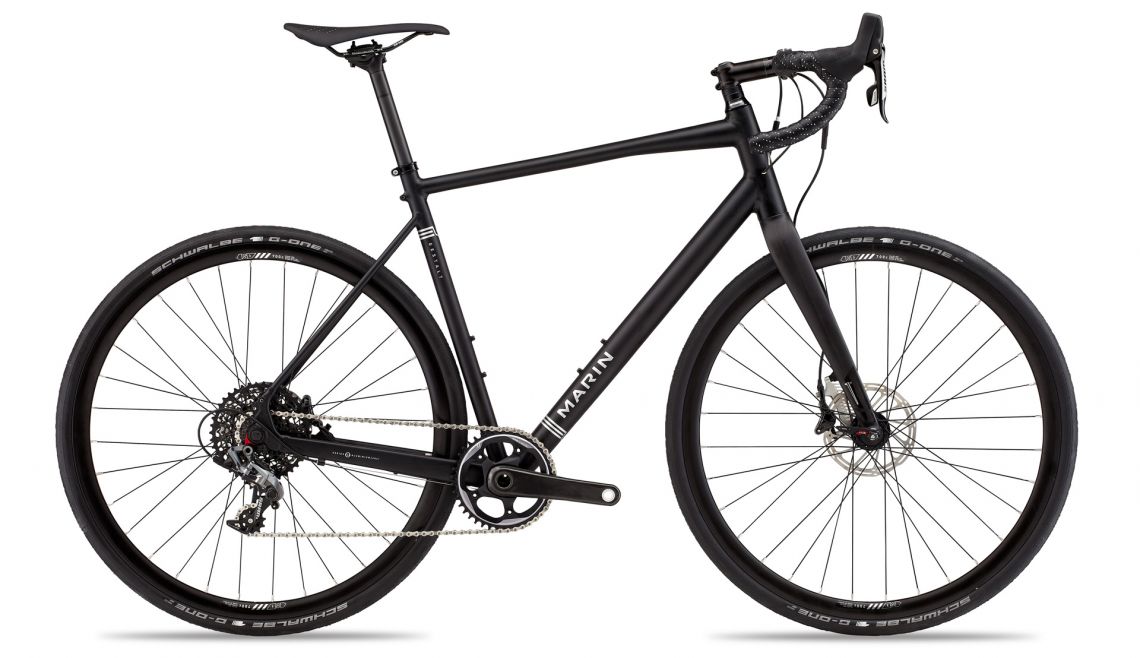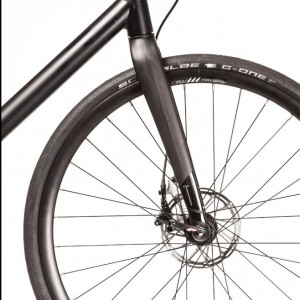 Larger tires give the bike more traction, a better ride on uneven surfaces, more stability overall. Tire width can range from 30mm to 48mm for the gravel grinder bikes.
Bigger clearances at the chainstays and fork allow the bikes to be fitted with full fenders. Perfect for commuting or winter road riding/training. If the roads are icy you can fit studded tires for greater traction.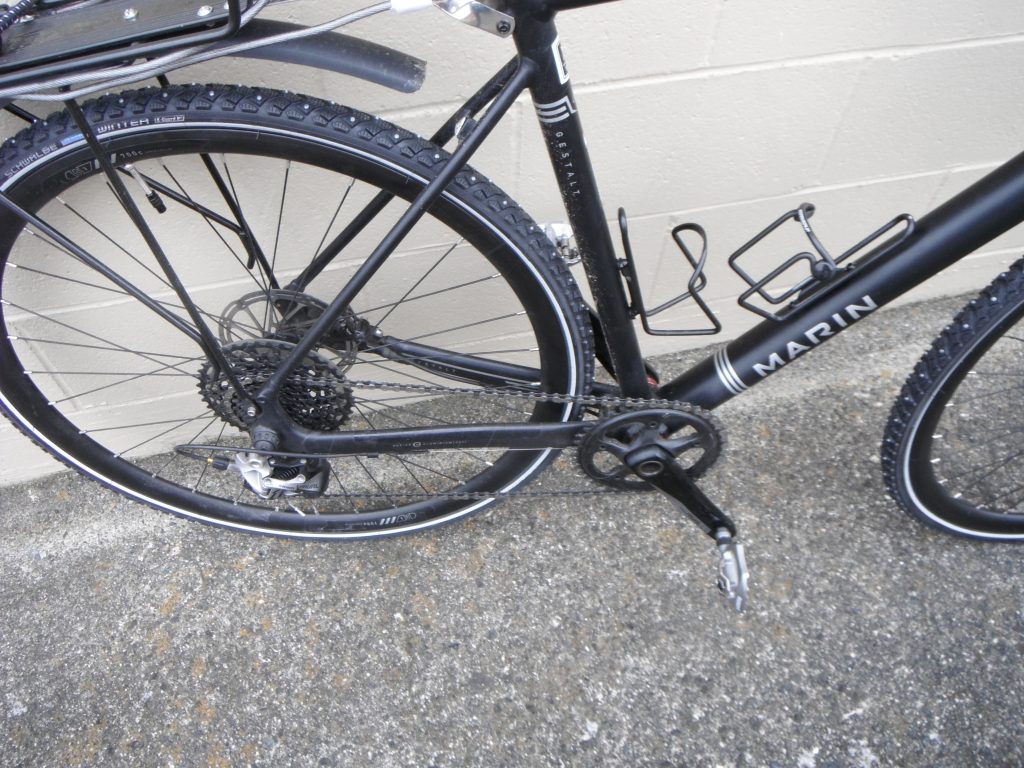 In addition to wider tires, gravel bikes have geometry that favors stability and comfort. The wheelbase of a gravel bike is longer than most road bikes, thanks to longer chainstays and slacker head tube angles. Head tubes are generally taller as well, placing the rider in a more relaxed, upright position. Bottom brackets are often lower, which gives the rider the sensation of riding in, rather than on the bicycle.
The end result of these geometry differences is a more comfortable, confidence-inspiring and forgiving ride than one would find in a typical road bike.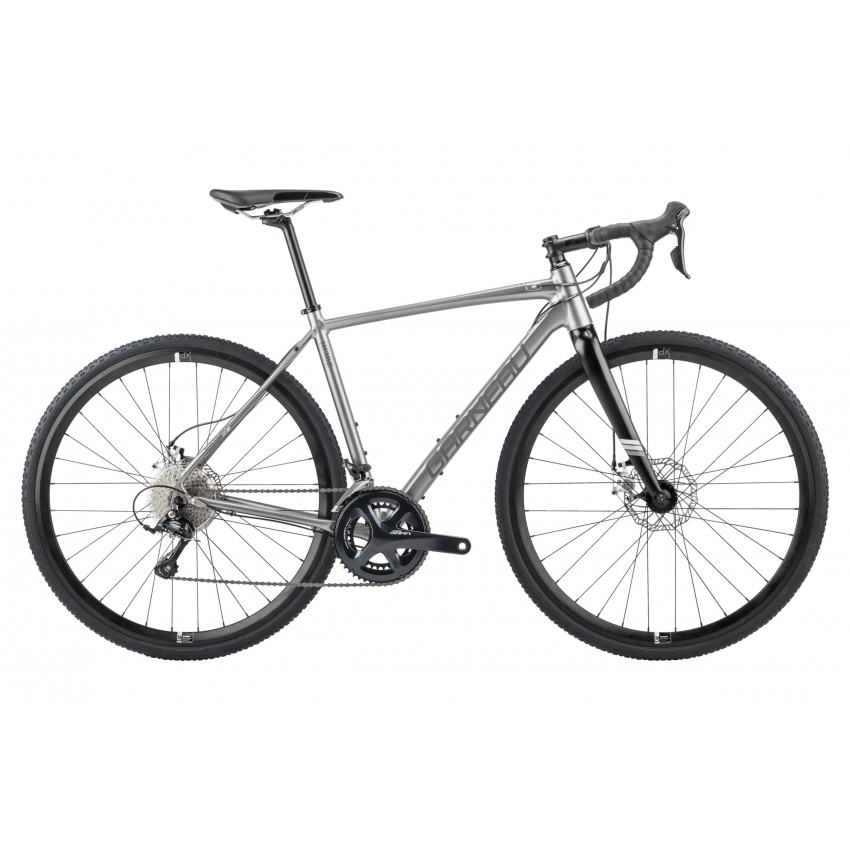 Gearing is another area where these bikes diverge from the pack. Given the terrain, many gravel bikes feature compact or smaller gearing and wide-range cassettes. Cranksets with 50/34 or 48/32t are common. Likewise, many gravel bikes come with 1x gearing with ultra-wide 10-42t cassette.